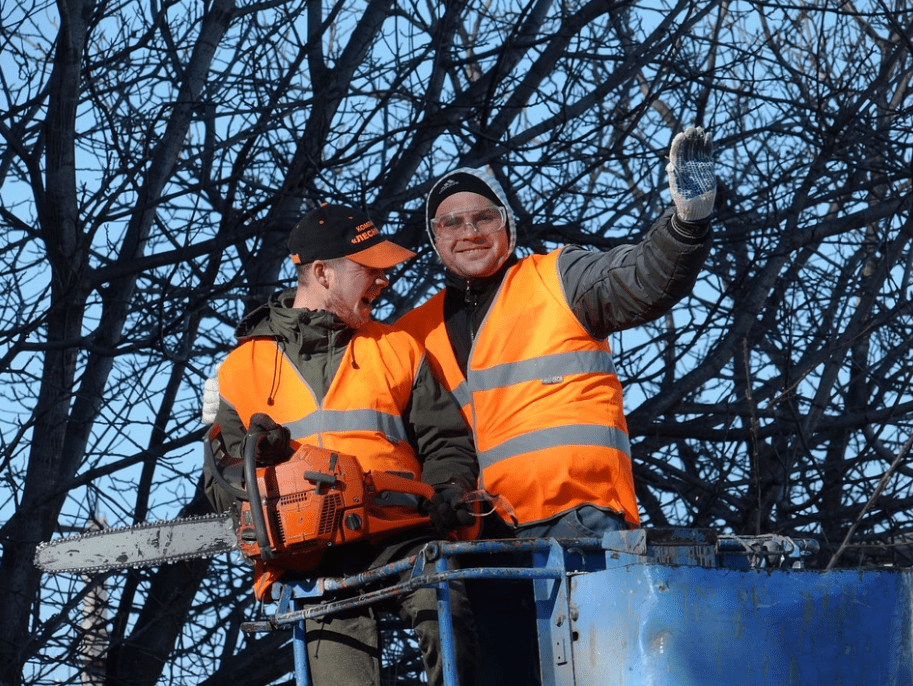 Experienced arborists that can give you quality tree services are hard to come by in Tustin. If you are a homeowner, you need an arborist with enough experience. Experience and professionalism are what guarantee satisfactory tree services. Your search for a professional arborist ends here. At Tustin Pro Tree Service, we have professionals with enough experience. Our tree experts can help you with any tree service you want. You just need to get in touch with us by dialing (949) 577-6846.
Our team of arborists in Tustin can professionally service your trees and ensure their health. We have been operating in Tustin long enough to know what your trees need. Our team gives you professional tree services that will transform your Tustin home. Be it the aesthetics you are concerned with or fruit production, we are ready to help you. Getting in touch with us is the first thing you need to do if you need help from our arborists.
Expert Tree Services in Tustin, CA
Our arborists can handle a wide variety of tree services in Tustin. Don't hesitate to call us if you need professional help. Our arborists are skilled and work with modern and efficient tools to ensure perfection. You are sure to get first-class tree services when you hire our arborists. Talking to us is all you have to do. Our team will take it from there and give you the best tree services in Tustin.
Emergency Tree Removal
Our experts can help you when it comes to emergency tree removal. This is an important service that should be handled by a professional arborist. Only experts like us can guarantee you safety when it comes to emergency tree removal in Tustin. You can count on us at Tustin Pro Tree Service since we are quick in responding to your call.
Tree Planting
Call us at (949) 577-6846 if you need tree planting service in your home or property. We will plant your trees and ensure they grow healthy and fast. You also get expert advice from our arborists about trees when you work with us. Reach out to us today, and you won't regret having us plant your trees.
Tree Pruning
Dead, diseased, and overhanging branches are always a safety hazard in a home. Pruning is the tree service to ensure your safety. Our experts will inspect your trees and prune any branches that are likely to be felled by a storm.
Tree Cutting
You can count on us to have your trees cut in your Tustin home. We take precautions to ensure your safety and that of your property. Call us up at (949) 577-6846 if you need experts to cut down your trees.
Call Tustin Pro Tree Services
All the tree services we offer in Tustin are very important. Working with an inexperienced arborist or doing it yourself has its problems. Your trees may not be healthy if they are not serviced properly. This will affect their growth, and they won't grow as fast as they should. Call us at Tustin Pro Tree Service, and we will send an arborist over to ensure this doesn't happen. Dial (949) 577-6846 to get free estimates.