Tustin Commerical Tree Services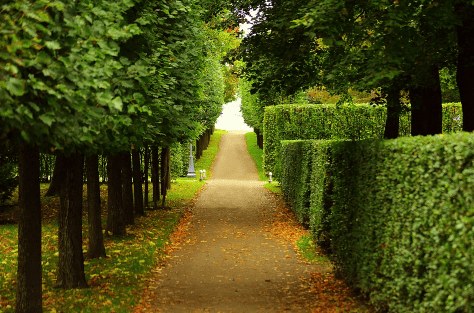 If you are a property owner with trees in Tustin, you are at the right place. At Tustin Pro Tree Service, we offer satisfactory tree services to Tustin property owners. If you want your trees healthy, strong, and guaranteed safety, give us a call today at (949) 577-6846. We are the tree company that guarantees tree health and your safety while saving your cash at the same time. Your Tustin property needs a tree service company like us.
Here your trees and safety come first before anything else. You get peace of mind when you hire us since we handle everything professionally. We believe it is our role to ensure your property has the healthiest trees that add aesthetic value. You can relax and go on with your other businesses when you hire our arborists. Call us up if you want to experience the quality and competent tree services in Tustin.
Our commercial tree services will undoubtedly raise your property's value. This is because our services will transform your property by giving it an aesthetic appeal. Your property will fetch a higher value once we are done with servicing your trees. Just call us at Tustin Pro Tree Service if you want tree services that will give your property a whole new look.
Our Tustin Commercial Tree Services
We design our tree services with your needs on our mind. This means you will be satisfied once we are done. At Tustin Pro Tree Service, we give you personalized tree services to ensure your trees are in perfect condition. Reaching out to us is easier now than ever as you only need to call us on (949) 577-6846. These are some of our Tustin commercial tree services.
Bush Trimming
If you need bushes on your Tustin property professionally trimmed, call us on (949) 577-6846. Our arborist will be there within a short time to work on your bushes. We will trim your bushes to look appealing. This is guaranteed to raise your property's value. We all know how a property with well-trimmed bushes looks amazing. This is the service any property owner in Tustin should be calling us in for.
We are an affordable company so you won't be spending more than what you had in mind. To help you budget properly, call us on (949) 577-6846 for a free quote. You will love our bush trimming services because they are quality and affordable at the same time.
Tree Pruning
We have got your back if you need commercial tree pruning services that guarantee your safety. Our Tustin arborists will prune your trees and make sure nothing poses a safety risk to your structures. Any dead or broken branches will be removed before they can cause problems. At Tustin Pro Tree Service, you can count on us when it comes to keeping you safe.
We are reliable, and we will be there as soon as possible once you reach out to us. Here we know how tree pruning services are important, and we won't disappoint. Just get in touch with us by giving us a call, and we will have your trees pruned.
Tree Planting
We are here for you if you need expert arborists to help you with tree planting in Tustin. You only need to contact us, and we will send experts over to help you plant the right plants in the right locations. Your plants will grow fast and healthy if you let us handle the planting. We also make sure the trees are planted in the right locations. This is to ensure you don't cut them down for safety reasons when they grow.
Just call us up if you want some trees planted. We will do it within the shortest time possible. Our tree planting services are also pocket friendly. Talk to us, and we will give you the professional tree to help your property needs.
Tree Cabling and Bracing
 We also offer tree cabling and bracing services for property owners in Tustin. Our team of arborists will strengthen your weak trees by cabling or bracing them. Trees that have structural weaknesses need to be strengthened to avoid breakages that can cause property damage. Our services will prevent your trees from splitting during storms.
Contact Tustin Pro Tree Service
 To know more about Tustin commercial tree service, contact us at (949) 577-6846. Dial today and get free estimates.